BIMAP is now a Cave Shepherd Card Mobile partner.
Great news for prospective, new and current BIMAP Students! Do yourself a favour and stay relevant, get trained, retool to do something that you love or retrain with new skills.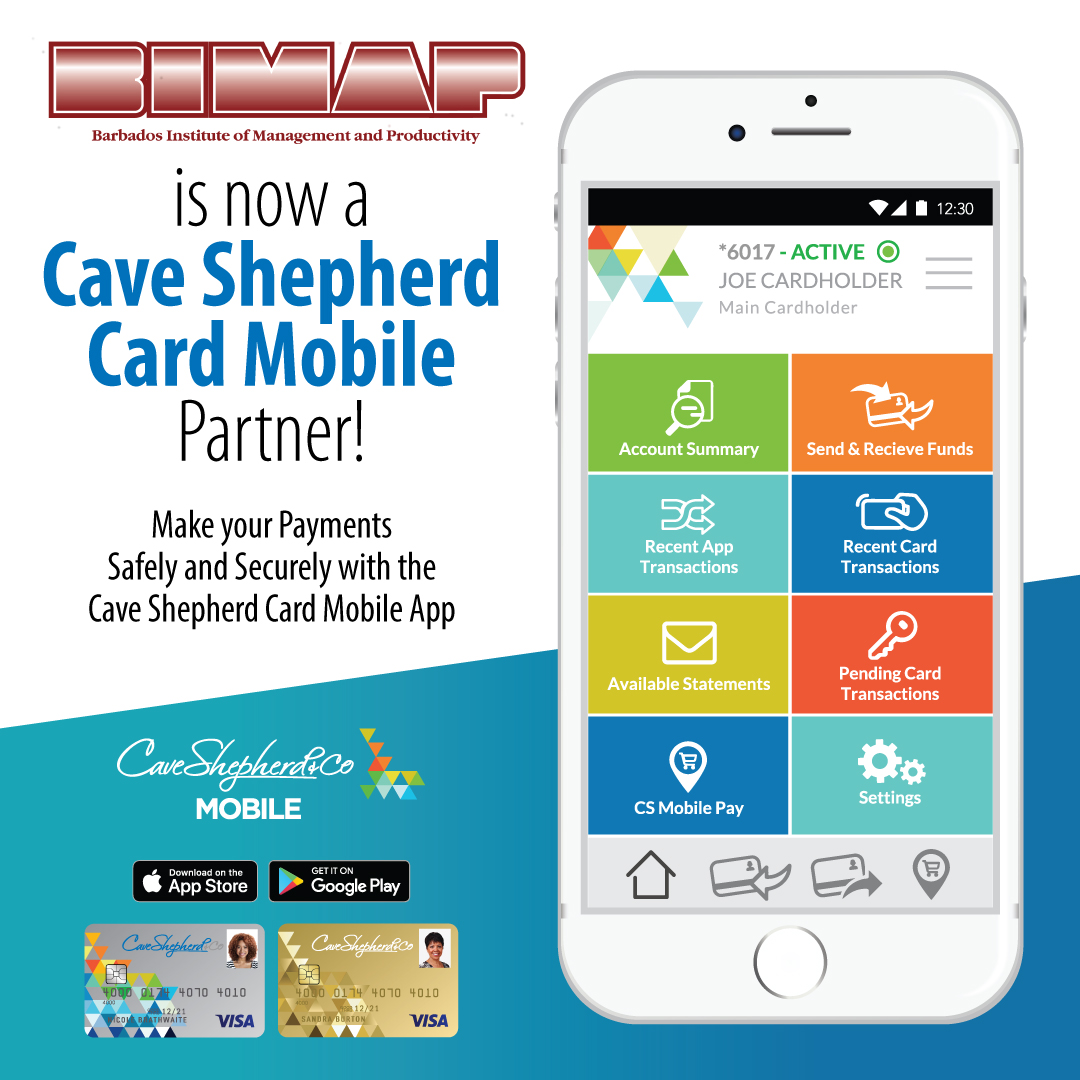 10 steps to paying with the mobile app:

Simply follow these instructions if you are a Cave Shepherd Card Holder, or logon to the site at: https://www.caveshepherdcreditcard.com/forms/application-form/ to find out if you qualify for a card.
It's simple and easy and results are known in 24 hours.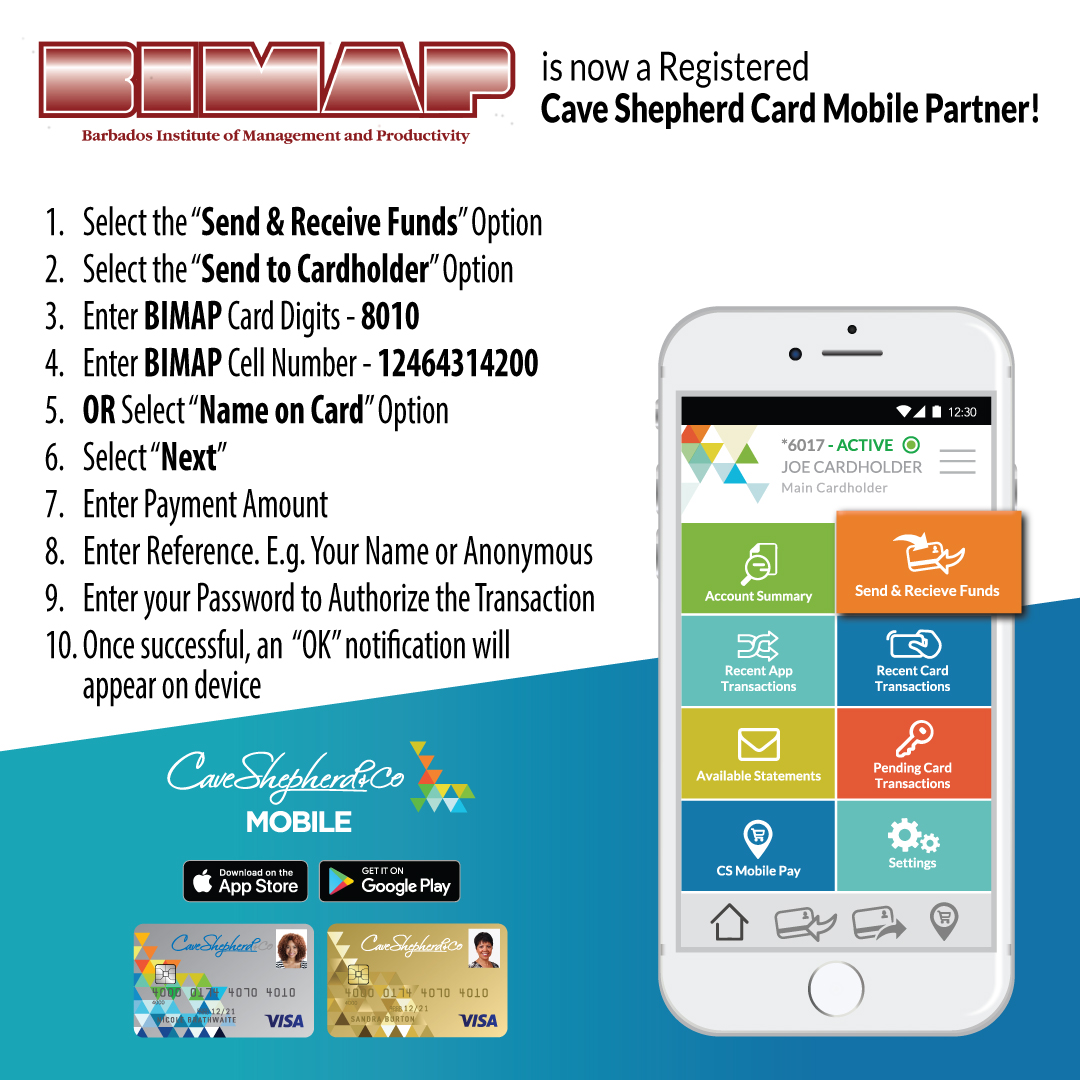 Invest in you!
Thanks to this latest partnership between Cave Shepherd Card Services and BIMAP, with so many courses to choose from, BIMAP is offering you an opportunity to retool during these unprecedented times.
Here's an exclusive offer for you Cardholders!
Register today and be one of the first of 20 students to receive a $25.00 Credit back to their Account!
*Terms and conditions apply. Visit www.bimapbb.com for more information on courses being offered.
#retool
#reposition
#courses"